MSI allows you to implement a private network of the fifth generation of mobile telephony technologies.
Why implement 5G evolution with MSI?
MSI's 5G evolution is available for any type of business allowing you to take advantage of the latest technology in telecommunications.
Explore and get the best benefits of the best connectivity, flexibility and security!
At MSI we advise your company in a personalized way based on your needs and requirements.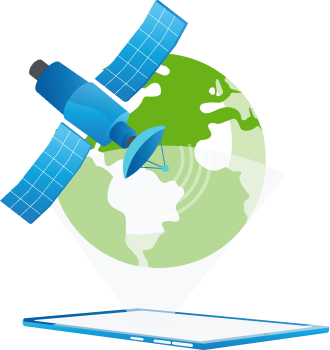 Prepare your networks now with MSI for the quality, capacity and new functionality that 5G connectivity will bring.
Accompaniment, guarantee and analysis.
Verification in RAN/Core and transport
Cost-effective indoor and outdoor solution with cloud processing
Troubleshooting solutions and customer complaint analysis for 5G.
Network slicing allows an operator to provide dedicated virtual networks with service- or customer-specific functionality over a common network.
The 5G base station is an extension of the current LTE small cells.
Designed to be installed in a dense configuration allowing very high network capacities.
High speeds through the use of wide bands available in the 28 GHz millimeter wave band (mmWave), with advanced signal processing.
Extends the mobile network and plants a new fixed wireless network. The router allows users direct connectivity to the wireless network, with simple placement in a window facing a nearby 5G radio.
5G operators around the world
(Information transmission speed) Maximum throughput reached
5G operators around the world
(Information transmission speed) Maximum throughput reached
Improve communication with MSI's 5G services!
MSI provides software-based, cloud-to-client network services augmented for 5G.
E2E service through RAM domains for multi-vendor networks

Accurate planning and design with the help of Crowd's source-based data analytics platform.
Heat map and 3D vector analysis, propagation and traffic modeling for Legacy and 5G NSA and SA networks.
Some of the clients we work with